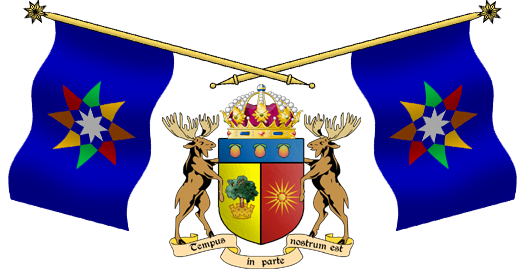 To Her Excellency Leli Nur Pinito, President of the Provisional Government of Talenore

An Invitation
Your Excellency,
By the Command of Her Imperial Magnificence
Noor as-Salaam bint Daniyal Umra Suleiman Ayreon-Kalirion ibn al-Majeed al-Osman bin Sathrati af Ettlingum Freyu Umm Zahir al-Din of Waffel-Paine
, Kaiseress of Shireroth, Thane of the Shirelands, Keeper of the Apollo Legacy, Wielder of the Sword of Vengeance, Grand Mistress of the Orders of the Dragon, Griffin, Phoenix, and Chimera, Sovereign of the Golden Mango Throne, Princess of Hvalafell, Countess of Dracoheim, I,
Hallbjörn Haraldsson of the Houses of Ayreon-Kalirion and of the Descendants of Freyja
, Prince of Elwynn, Jarl of the Seven Ports, Minister of the Exterior of the Imperial Republic of Shireroth, am pleased to most cordially extend to Your Excellency an invitation to the funeral and internment of His late Magnificence Kaiser Dominus Tarjeisson of Shireroth.
The aforesaid Kaiseral funeral and internment shall be held on the Twentieth Day of Februari in the Year Two Thousand and Seventeen. It shall take place, in accordance with recently revived Imperial Tradition and Custom, at the Kaiseral Burial Site which is known since ancient ASC times as the
Valley of Mors
. The valley is situated in the Royal Precinct of the Elwynnese Union which is known as the
Emirate of Alalehzamin and Utasia
.
In accordance with the Imperial Protocol of the Court at Raynor's Keep as well as the opulence of the Royal Riverine Monarchy of Elwynn, the Imperial State of Shireroth within which the Valley of Mors is located, the dress code for the funeral and internment of His late Magnificence Kaiser Dominus Tarjeisson is white-tie. However, traditional mourning garments and ceremonial uniforms appropriate for solemn, sorrowful occasions are also permitted.
With great expectations as well as affection and esteem, I await Your Excellency's reply.
"May the lion not hurt you during Love's Great Adventure!"

Deeds of Tuuler Kalir and Björka Hnossdóttir through their descendants and inlaws!
Given at Yardistanislaus Hall this Twenty-Third Day of Laemill in the Year 1645 corresponding to the Twenty-Seventh Day of the Month Valaheim in the Sixteenth Year of the Second Viking Age.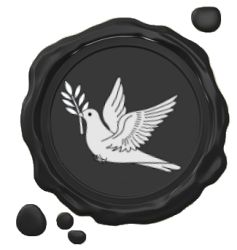 Hallbjörn Haraldsson of the Houses of Ayreon-Kalirion and of the Descendants of Freyja
Minister of the Exterior of the Imperial Republic of Shireroth