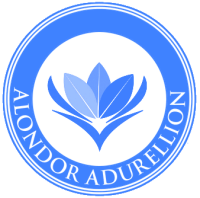 Decree on the pacification of southern Amokolia, Automatica and Leng
Whereas Amokolia, having lacked peace, order and good government, declared, through its Midnight Declaration, itself sovereign and independent from Victoria, and subsequently determined, by the nation's sovereign will, that Elwynn would be tasked and granted mandate of law, jurisdiction and aministration over Amokolia;

And whereas Amokolia was accordingly incorporated to the Elwynnese body-politic, with the Prince of Elwynn having the subsidiary title Prince of Amokolia;

And whereas the Amokolian nation, under Elwynnese authority, thrives in its culture, language and politics, here in Elwynn, historically and in the present;

And whereas Elwynn has never renounced its ties to the Amokolian nation, given that these ties are strong and reflect the Amokolians' will under their self-determination;

And whereas a group of dissenting Amokolians, most of whom of terrorist inclination, have set up a parallel Amokolian government in the wilderness south of Elwynnese Amokolia, on Leng and on Automatica;

For those reasons I, Jonathan, Prince of Elwynn, decree as follows:

The people of southern Amokolia, Leng and Automatica are welcome to join their body-politic, the so-called Kingdom of Amokolia, in a greater Elwynnese Union. Such decision shall be made by them in a democratic fashion, and must be confirmed by the Court of the Prince and the Shirerithian Landsraad to be valid. While Elwynn strives for Amokolian reunification, it will always respect the self-determination of all peoples.

Done at the Palace of Krull the twentieth day of Qinamu in the year 1619, amended on the nineteenth day of Elroqpinu in the year 1620.
Йоонатан
Repealed by the Royal Decree of 19 Araroqpinu 1631: Four New Amokolian Bailiwicks